About eCosCentric

eCosCentric was founded in April 2002 by the eCos group within Red Hat, with the goal of furthering the technical and commercial development of the eCos real-time operating system. This remains the main focus today with eCos now firmly positioned as one of the world's leading open source RTOS solutions.
eCosCentric is employee owned, providing software development solutions for the IoT, M2M & embedded systems market. Products combine run-time systems, board firmware, middleware, host based tools and integrated development environments. Services offered consist of custom engineering, porting, technical support, training, and consultancy. Taken together the products and services provide clients with a total solution for embedded systems software development with eCos.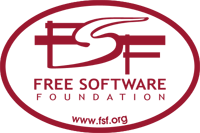 Corporate Patron of the FSF
The company is a stable and reliable partner with a global customer base consisting of OEMs, ODMs, board manufacturers and semiconductor companies. Our customers produce a wide range of eCos-based products for a diverse set of markets including industrial automation, consumer appliances, telematics, communications and networking, Internet of Things, Machine2Machine and digital imaging. The company has been continuously profitable since its inception.
eCosCentric believes in supporting and working together with the eCos open source community to continue the development, evolution, and growth of eCos. We achieve this through a combination of contributions of eCosCentric designed and developed technology, provision of supporting infrastructure and services to the community and by direct support of eCos maintainers through their employment with eCosCentric. eCosCentric is also a corporate patron of the Free Software Foundation and an active corporate member of the IoT Security Foundation.
Corporate member of the IoT Security Foundation
For more information on eCosCentric, and eCos related products & services, please view the company brochure.
Local Time: 2023-12-09 14:47