eCosCentric adds SMP support to eCosPro for ARM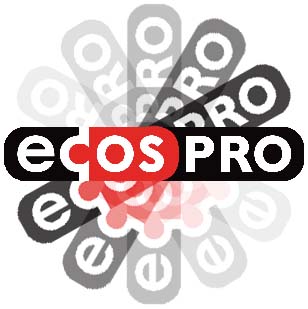 NUREMBERG, GERMANY -- February 23, 2016 -- eCosCentric Limited, the eCos® experts, today announced a major update of the eCosPro® real-time operating system adding support for Symmetric Multi-Processing (SMP) for ARM® Cortex®-A9 MPCore®. The development focuses on enabling embedded and real-time applications that demand high system performance but cannot compromise on real-time latency. The design allows for future asymmetric multi-core systems, such as ARM big.LITTLE devices, that mix higher performance with lower power cores.
eCosCentric's engineers have maintained the familiar synchronisation, locking and interrupt handling primitives, making migration straightforward for developers familiar with eCos on single core systems. The port builds on the legacy of mature eCos SMP designs (which targeted Intel x86, SPARC and proprietary/experimental processors). Updates have been made to the eCos API to reflect the interrupt routing capabilities of modern SMP capable multi-core hardware, with two new interfaces added to the eCos Kernel API and their equivalents to the (optional) POSIX compatibility package.
The first release of eCosPro SMP for ARM has been deployed on Altera®'s popular FPGA platform, the Cyclone® V SoC Hard Processor System, which includes a dual-core ARM Cortex-A9 MPCore processor. In addition to the ARM SMP architectural work to support spinlocks, enhancements to eCosPro include a new Multi-Level Queue SMP scheduler which implements CPU thread affinity and CPU activation. Workloads can be bound to a subset of processing cores or migrated between them, allowing for cases where the overall power and performance needs to be managed in a system. Migration can occur between disparate cores of varying compute capability and energy consumption, according to the system designer's needs.
eCosPro SMP support has been extensively tested in eCosCentric's test-farm, with particular attention paid to the interactions between caching and device drivers. Performance benchmarks have been developed to qualify the processing improvements seen with multi-core targets, and to ensure real-time latency hasn't been compromised. Applications for eCosPro SMP are developed using eCosCentric's proven Eclipse based IDE with a suitable JTAG adapter.
About eCosPro

eCosPro is a stable, fully tested and supported version of the eCos open source real-time operating system and RedBoot bootstrap firmware. The eCosPro Developer's Kit is a distribution of eCosPro with commercial support & advice, prebuilt eCos host tools, compiler tool chains, full documentation, Eclipse-based integrated development environment to streamline eCos application development, C++ runtime (including Standard Template Library) as well as profiling, code coverage and memory allocation debugging tools. Middleware components qualified with eCosPro include a Java virtual machine, an in-memory database, graphical user interfaces, security libraries, CANopen and USB compliant host & device stacks and flash file systems.
For further details visit http://www.ecoscentric.com/ecospro.shtml or contact eCosCentric.
About eCosCentric

Founded in April 2002, eCosCentric is the leading provider of eCos support, training, development and consulting services worldwide. Staffed by the original eCos creators and highly experienced embedded system and software engineers, eCosCentric provides complete solutions consisting of run-time systems, complementary host tools and certified third party applications.
eCos, eCosCentric and eCosPro are registered trademarks of eCosCentric Limited. ARM and Cortex are registered trademarks of ARM Limited (or its subsidiaries) in the EU and/or elsewhere. All rights reserved. MPCore is a trademark of ARM Limited (or its subsidiaries) in the EU and/or elsewhere. Altera and Cyclone are registered trademarks of Altera Corporation (now part of Intel) in the United States of America and/or in other countries. All other company or product names mentioned herein are trademarks or registered trademarks of their respective owners.